.
1.

Disney Princess Drinking Game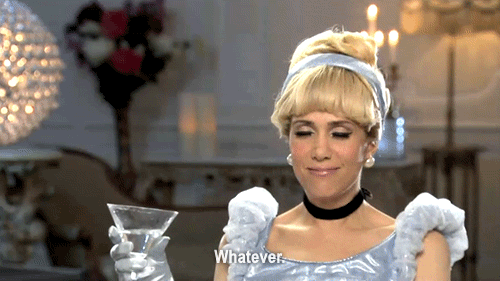 Gather around ye olde computer screen with your friends and pull up your fave Disney movie. Now, it's time for drinking… Take a sip every time a princess talks to animals. Take a gulp if a princess's parent is killed off before or within the first five minutes of the movie. And chug every time the princess encounters a beautiful or eventually beautiful prince.
2.

Chandelier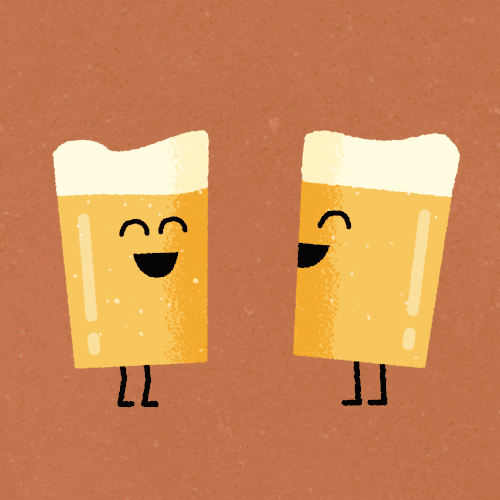 It's basically beer pong + flip cup.
How it works: Everyone has their own cup filled a little under halfway with beer. The cups are arranged in a circle, and there is one middle cup that is filled to the brim with beer. To start the game, one person tries to bounce a Ping-Pong ball off of the table and into a cup. If that person bounces the ball into someone else's cup, that person has to drink the beer in their cup, then refill the cup. If the original player bounces the ball into the middle cup, everyone has to drink their cup and then play flip cup on the edges of the table. The last person to flip their cup has to chug the middle cup. And if the original player misses bouncing the ball into anyone's cup or the middle cup, the ball can either be passed to the next person in the circle or it can go to whoever catches it.
3.

Sip Sip Shot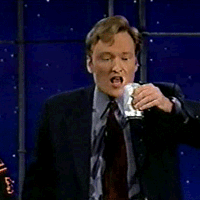 This adult version of Duck, Duck, Goose is so simple it's brilliant. Everyone sits in a circle and one player goes around bopping people on the head, advising them to "sip." Each bopped person takes a sip of their drink until the bopper choses someone to say "shot" to. The shot person has to jump up, chase the bopper around the circle, and try to tag them. If they succeed, they take over as bopper; if they don't, they have to take a shot.
4.

Likes and Dislikes: Drunk Edition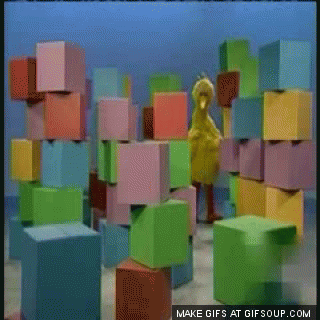 Each person writes down some of their likes and dislikes. Then you have to guess who wrote what. For the drunk version, every time you guess wrong, you take a sip of your drink.
5.

Freeze or Drink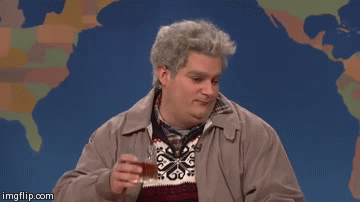 This is your fave recess game of freeze tag brought back to ~drunken~ life. One person — who is designated Mr. Freeze — must freeze throughout the course of the party. The last person to catch on must take a shot, and then they become the new Mr. Freeze.
6.

Medusa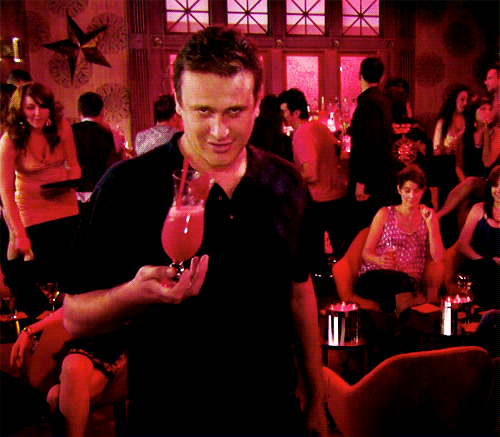 Everyone sits around a circular table covered with a bunch of shot glasses (or jello shots). Players begin the game with their heads down on the table. On the count of three, everyone looks up and stares at another player. If you find yourself looking at someone who isn't looking at you, you're safe. If you find yourself looking directly into someone else's eyes, you shout out "Medusa!" and take a shot. Keep on playing until the shots have disappeared.
.
Last 10-30 Minutes Longer in Bed Tonight...
.