.
As you know, Beyoncé looked like a goddamn goddess at the Grammys.
But there's one detail on her dress you might have missed…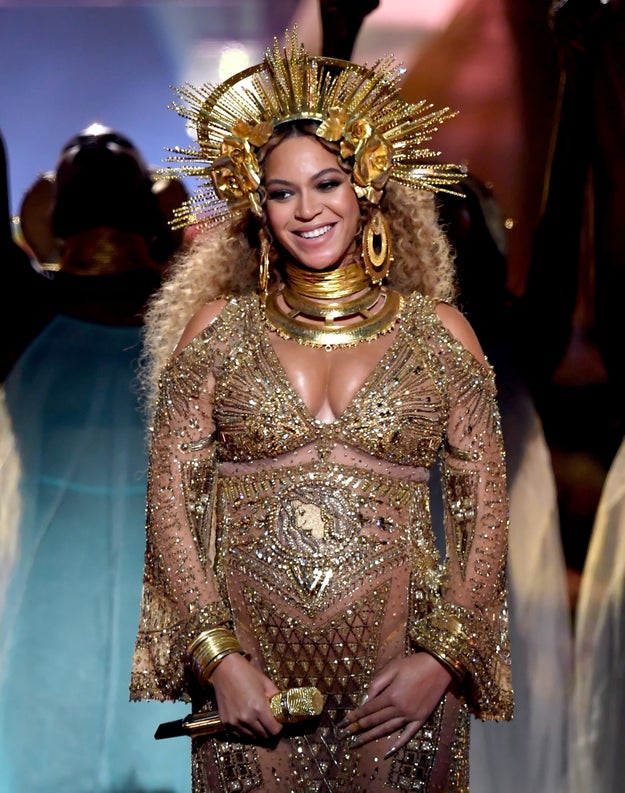 Did you see it? Yep, she had a portrait of her own face on her belly, watching over the twins.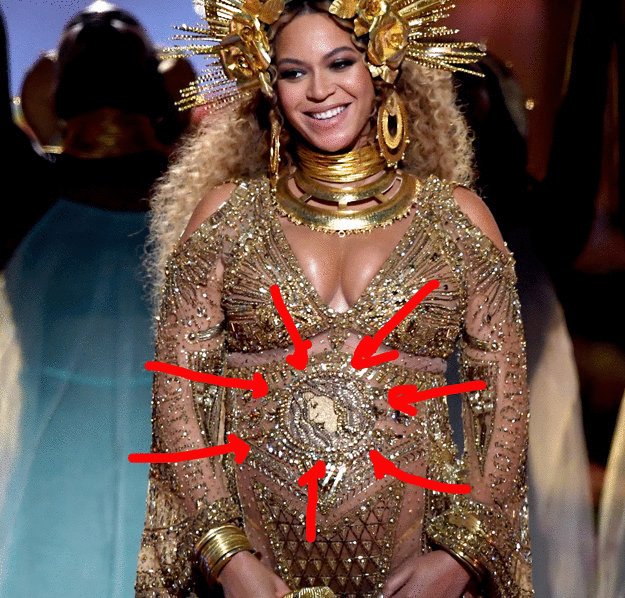 She also had two cherubs dressed in ivy on her hips, but they're hard to see in photos. Peter Dundas, who created the gown, told Vogue, "I like creating stories within a garment. It was a fun way to celebrate the moment for her."
.