.
May 23, 2017
"My first Bond and one of the first actors that I loved as a kid. And a lovely, funny, warm person to boot. Farewell."
Sir Roger Moore, the actor best known for his portrayal of James Bond in the '70s and '80s, has died at the age of 89.
A statement announcing the news was posted on the actor's Twitter page by his children on Tuesday, and confirmed to BuzzFeed News by his agent.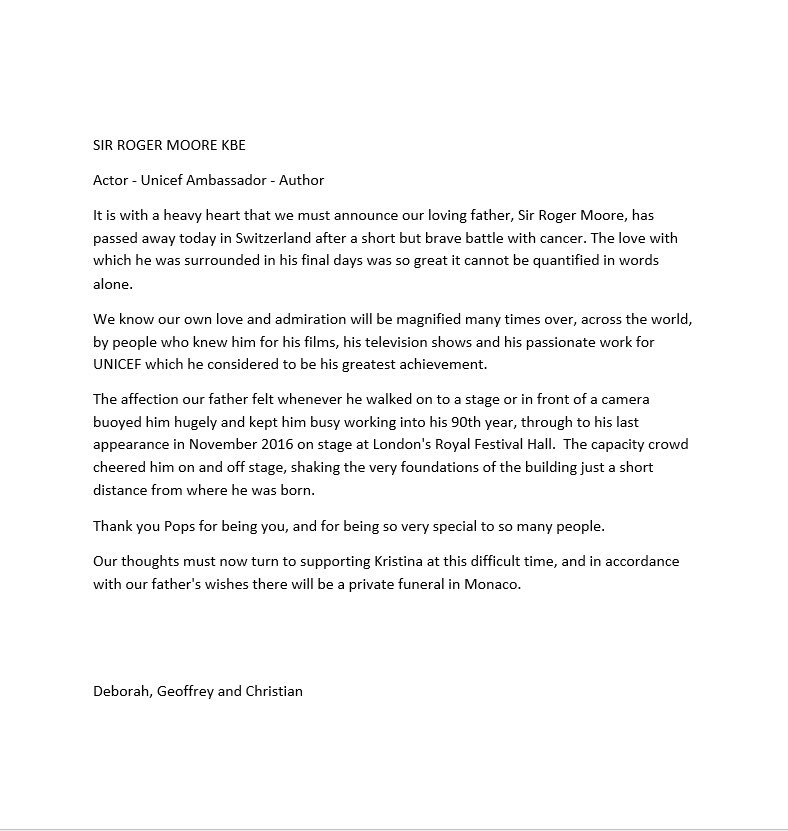 Shortly after the sad news was confirmed, stars from Hollywood started flooding social media as they mourned the loss.
.
.